If you are a teacher who wants to make use of these Best Teacher Apps free for Android and iOS, check out our list of the best of the best.
It is not easy to be a teacher. They do everything they can to educate the children. However, instructors do not always have all of the tools they need to educate. Technology has advanced to the point that it is now simple to learn anything.
There are a plethora of educational apps available on the internet. However, locating the Best Teacher Apps to use is difficult. Therefore, I've compiled a list of the Best Teacher Apps for Android and iOS that you may use. 
[lwptoc]
10 Best Teacher Apps for Android & iOS of 2022
I've put together the Best Teacher Apps for educators and teachers to improve digitally interactive learning.
1. Kahoot
Kahoot is among the well-known, interactive and Best Teacher Apps free. Users can create their quizzes and learn more about the topic. In addition, Kahoot features thousands of entertaining assessments for students, instructors, and all other types of learners.
Teachers can choose from millions of quiz-based activities (kahoot) covering any topic. Students can play kahoot in real-time with their preferred professors. Teachers can create and update Kahoots in minutes and combine different questions to increase student involvement. 
Download Kahoot for Android or iOS
2. Edmodo
Edmodo is one of the Best Teacher Apps that allows you to do everything, such as creating a virtual classroom where students may submit assignments and chat with professors and parents. In addition, you can monitor progress; anybody may add data, images, movies, etc. The software is free to use and has many valuable features. 
Download Edmodo for Android or iOS
3. Slack
It is among the Best Teacher Apps for online teaching. Both students and instructors will benefit from this software. It is a straightforward software with solid messaging capabilities that can be used with other apps. Google Docs, Facebook groups, and Google Hangouts may all exchange information. Slack is accessible from any device, making it simple to identify and complete tasks.
Slack is a great way to connect with your team and arrange things by topics, projects, etc. You may message or phone any member of your team or a group of members. 
Download Slack for Android or iOS
4. Teacher Class123
If we talk about the Best Teacher Apps free, Teacher Class123 is a well-known classroom management program that allows you to manage fundamental tasks such as record-keeping, communication, and other features. Most instructors appreciate using this software; once you experience it, you will fall in love with it. It also includes a parent and student app, and all three apps work together to benefit everyone.
The instructor may encourage pupils to participate in activities using random selection with this software. In addition, students can effortlessly manage their time with the timer, alarm, and stopwatch. 
Download Teacher Class123 for Android or iOS
5. Google Classroom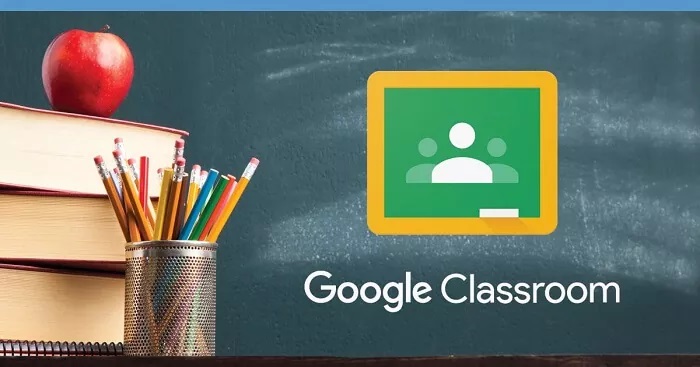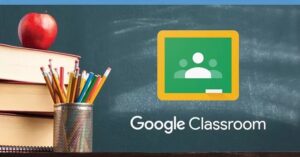 If you are looking for the best innovative teaching apps, then Google Classroom is a perfect choice. The majority of them are aware that Google Classroom is a virtual classroom. This software is free to use, and most schools use it for educational purposes. Every student will have their email, cloud storage, and other benefits.
Teachers' jobs become easier because they can assign work, receive work, and connect with students all in one spot. It is one of the greatest teaching apps. 
Download Google Classroom for Android or iOS
6. Pocket
It is one of the most popular and the Best Teacher Apps. Use the pocket app to keep the stuff you will need during the day. You may use this app to store the most recent stories, articles, news, sports, videos, and other items from any device, publisher, or app.
It offers a simple design and a customizable display to enhance your reading experience. In addition, all stored material may be read later while you are not connected to the internet. 
Download Pocket for Android or iOS
7. ClassDojo
Are you seeking for the best mobile apps for teaching? ClassDojo is a secure and straightforward communication software for instructors, students, and parents. The software is available for free to all users and is downloaded in over 180 countries. The best part is that it is compatible with all smartphones. So you can use the ClassDojo app no matter what gadget you have.
All kids may easily contribute their classwork, which their parents can view. In addition, teachers can readily contact parents in real-time. 
Download ClassDojo for Android or iOS
8. Trello
Next in our list of Best Teacher Apps is Trello, it is a simple project management app for both teachers and students:
All students must follow the directions and record the project's progress at each level.

Customize it to your specifications to lessen project stress.

Enable notifications and arrange the minute fabrics of the projects.
Cards may be easily created and dragged to follow your project. In addition, there are digital bulletin boards where you may make notes. This best free app for online teaching for teachers has almost 35 million registered users. 
Download Trello for Android or iOS
9. DropBox
It is among the Best Teacher Apps free. Dropbox is data storage and sharing app. Files may be readily uploaded and transferred. You may access the files from any device, regardless of location. It offers great features and makes it simple to exchange and share any file with anyone.
It sends movies and photos to cloud photo storage automatically. Moreover, it does not require any extra program to preview any file because it supports over 175 file formats. 
Download Dropbox on Android or iOS
10. TED
It is among the Best Teacher Apps for online teaching. If you follow the top speakers, you may have heard of TED. But, if you're unfamiliar, TED is a non-profit organization that distributes recordings of inspiring and insightful lectures. More than 3000 prominent people's TED presentations are organized by topic and mood.
TED Talks, for example, are available with subtitles in over 100 languages. It allows you to download the video or audio of speeches so that you may watch them later. Log in to your TED profile to sync your saved talks on all platforms. 
Download TED For Android or iOS
 Final Words – Online Teaching Apps Free

Dear readers, these are the Best Teacher Apps for online teaching for teachers. As we progress in the technological age, we will be able to see how the next generation of young people use digital tools to make their lives more pleasurable and entertaining.
It is undeniable that we live in the age of mobile apps. They have the potential to empower instructors and educators in the approaching economic and social environment.
ALSO SEE: Best Python IDE
As we can see, in this age of changing technology, internet apps are more critical than ever because most people rely significantly on the possibilities they provide.