In this fast-paced world, is a sluggish system slowing you down? Have you thought about using the best disk defragmenter software to boost the performance of your PC? Well, it could cure all of the problems you've been experiencing with your system recently. Do you want to know how? Then, read this article to get acquainted with defragmentation procedures and the features of defrag tools that may aid in this process. Did you realize your system's hard drive is far slower than the RAM and CPU? It is essential for preserving a computer's performance. Let us thoroughly understand everything.
What's Disk Fragmentation?
Disk fragmentation is a common and natural event in computers that spreads data into smaller bits over an enormous disk area. This causes the hard disk to work harder and slower while reading a single file. It also leads to the following issues.
It causes system failures.
It slows a system down.
Boot-up problems, hard disk failures, file corruption, and data loss.
Threatens the security of the data.
Backups are not performed accurately owing to the additional time required to back up app data.
Increases the length of a virus scan.
Increases the wear and tear on hard drives.
It consumes system energy.
What's Disk Defragmentation?
So, how do you cope with the issue of disk fragmentation? The most obvious solution would be to defragment the drive. But how exactly? This might be accomplished using either an in-built disk defragmenter or third-party defragmenter apps to guarantee that the dispersed bits and pieces of data are reassembled in sequential sequence. This would aid in lowering head travel, resulting in less time spent reading from and writing files to the disk. It would also save up some disk space. A disk defrag tool is also advantageous in the following ways.
It accelerates the system's boot-up process while also speeding it up.
Quickly loads files.
Improves system performance.
We have chosen the best disk defragmenter software for you and have fully detailed each to assist you in better understanding them.
Windows Built-in Disk Defragmenter Tool
Did you know that Microsoft Windows 10 and 8 machines have their own disk defragmenter tool? So far, we've discovered several incredibly useful third-party defrag tools; but Windows' built-in program can restore your computer's drive due to disk fragmentation. It is currently known as Microsoft Drive Optimizer. This tool is capable of manually evaluating and defragmenting disks and drives. It can also set up defragmentation routines for your system. However, it cannot defrag locked files, a significant disadvantage of this app. If you still want to give it a go, follow the steps below to use this built-in Windows 10 and Windows 8 machine feature.
Search for Disk Defragmenter in the Start Menu > Select Analyze disk > Select Defragment disk.
Top Disk Defragmenter Software For Windows To Try
Now that you understand the significance of disk defragmentation let us look at some of the best defrag programs available today.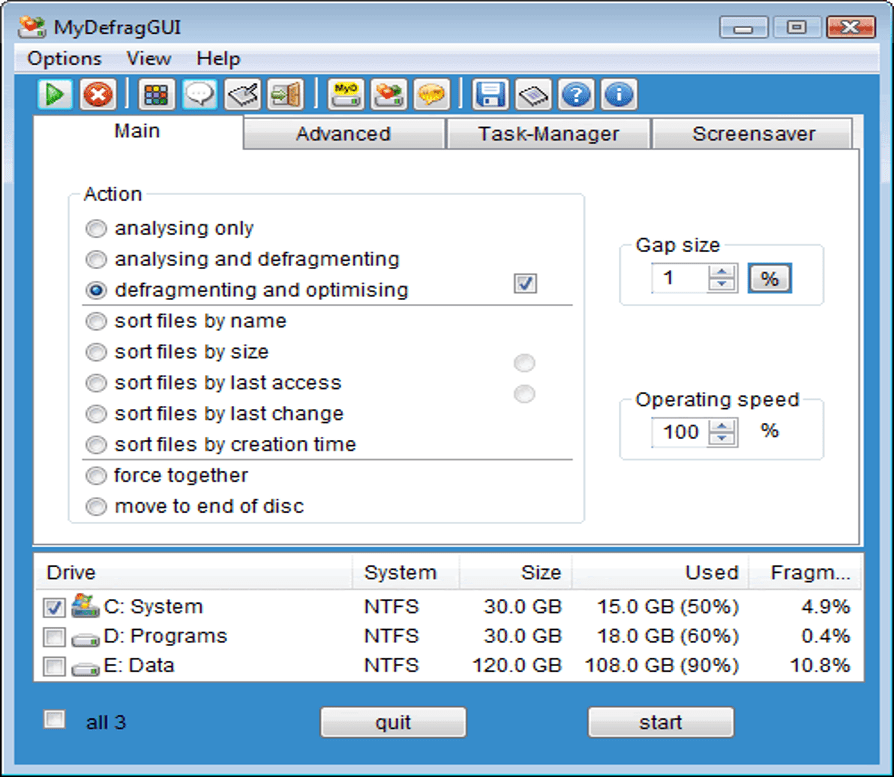 MyDefrag is the best disk defragmenter software. Did you know? Originally known as JkDefrag, this tool caters to normal PC and experienced users who can create their routines. The tool works by loading and executing scripts on the drives. Although it was updated a long time ago, it is still compatible with Windows 8 and 10.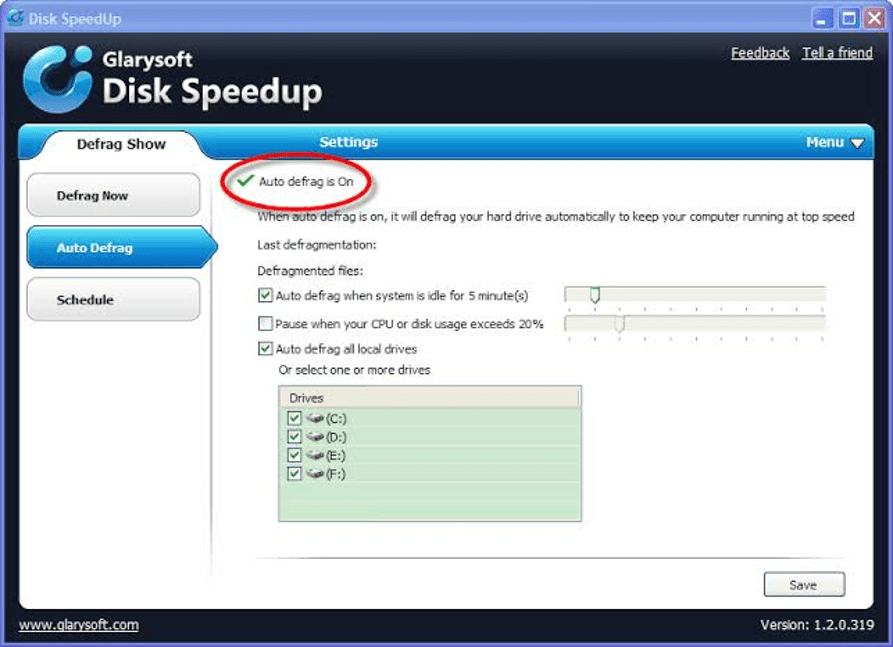 This tool is a robust disk defragmenter with comprehensive capabilities, making it one of the best disk defragmenter tools. Users, whether professionals or beginners, may download and use this program. The program takes up very little space (1.24KB) on your computer.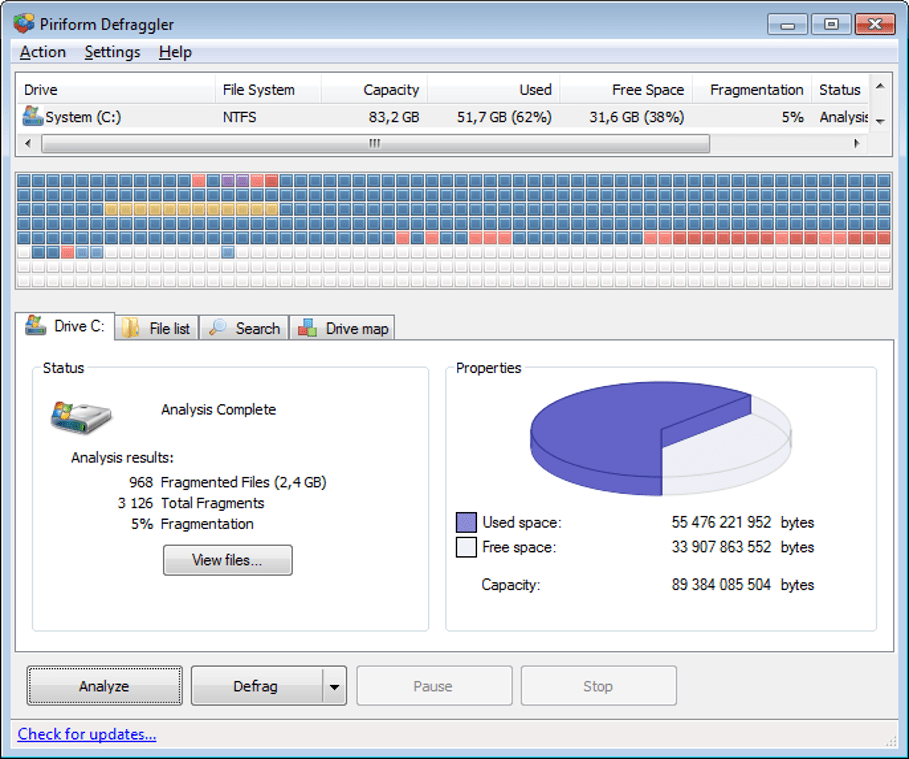 If you're seeking a general-purpose disk defragmenter, you could find a solution to your PC's disk-related issues with this CCleaner product. This tool makes moving certain fragmented files to the extreme end of a seldom-used disk easier.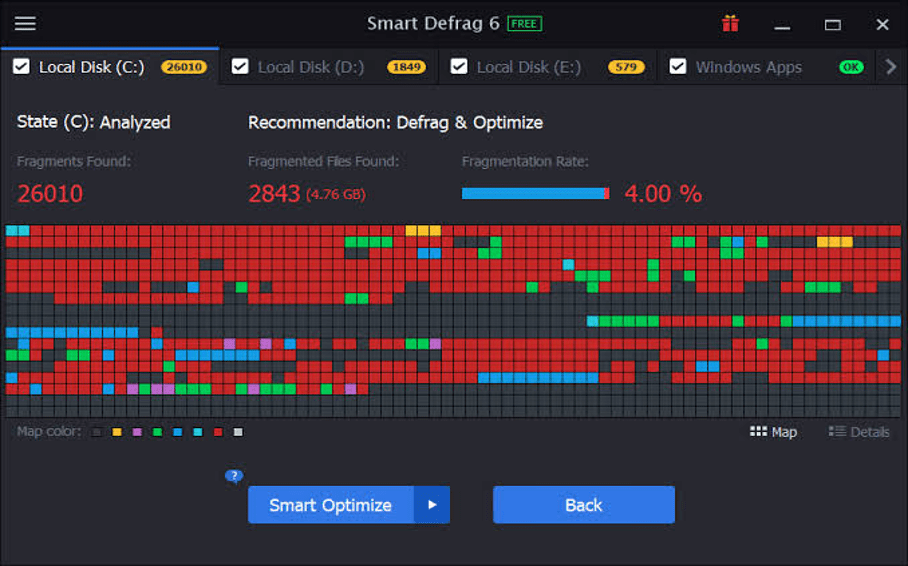 When selecting an effective defragmenter software for your system, this tool may eliminate trash files and clear Windows cache files to speed up the defrag process. IObit created this tool.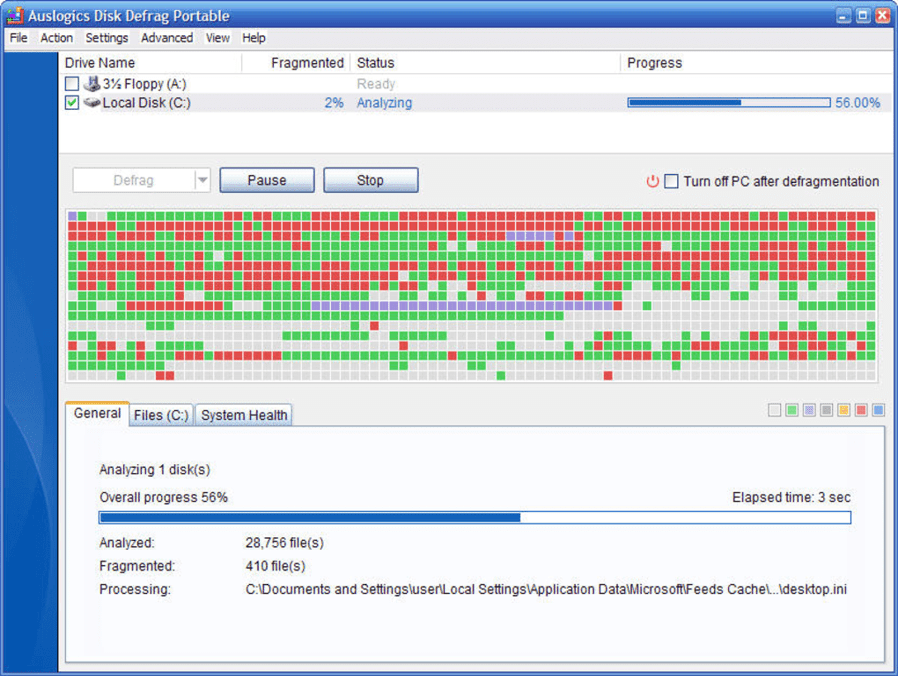 Do you know of a better technique to speed up your computer? Download a fantastic disk speedup program and let it boost the performance of your PC. Auslogics Disk Defrag program has received great praise from industry professionals and has been named the best disk defragmenter software by prominent IT publications.
Would you want to try out a lightning-fast Windows PC? Then we propose that you use this free defrag software. This is because it defrags your system and optimizes your file systems by locating commonly used files on the quickest area of the hard drive.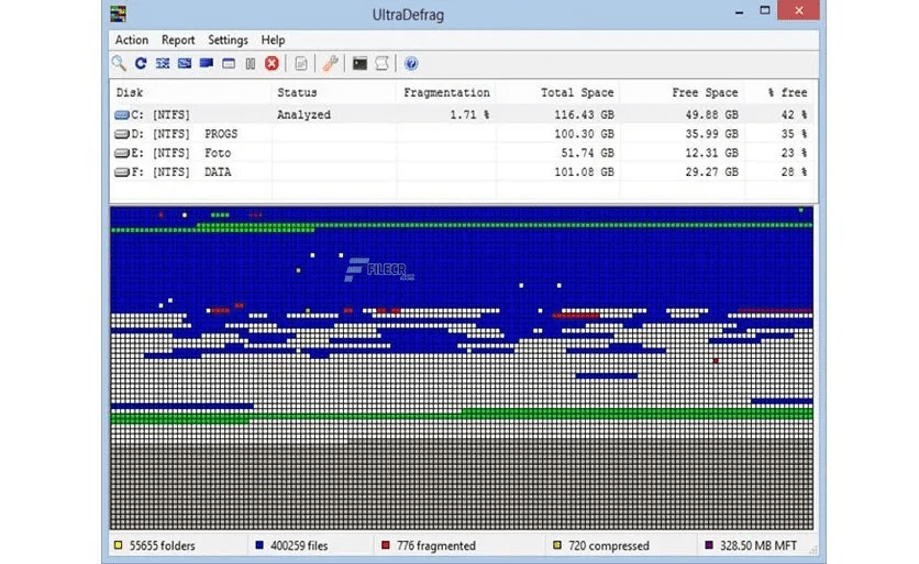 This powerful tool may do wonders for your computer and is an outstanding defragmenter for Windows 10 systems.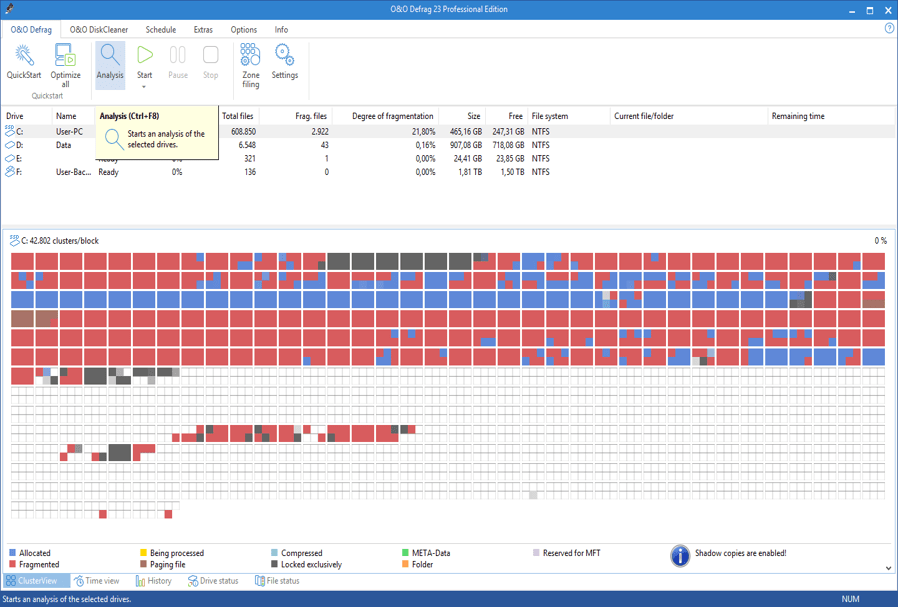 Suppose you want to learn about other items in the area of best defragmenter programs. In that case, the O&O Defrag tool is worth mentioning in this blog since it enables automated defrag even in the app's 30-day trial edition.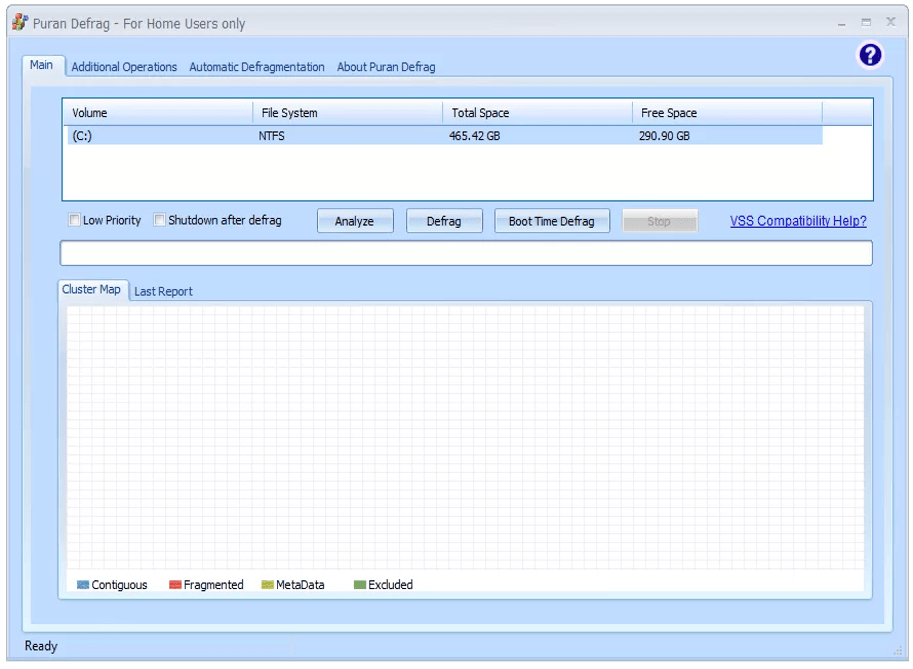 With the right-click action, this best disk defragmenter program for Windows 10 can defrag files & folders from the Windows Explorer program menu.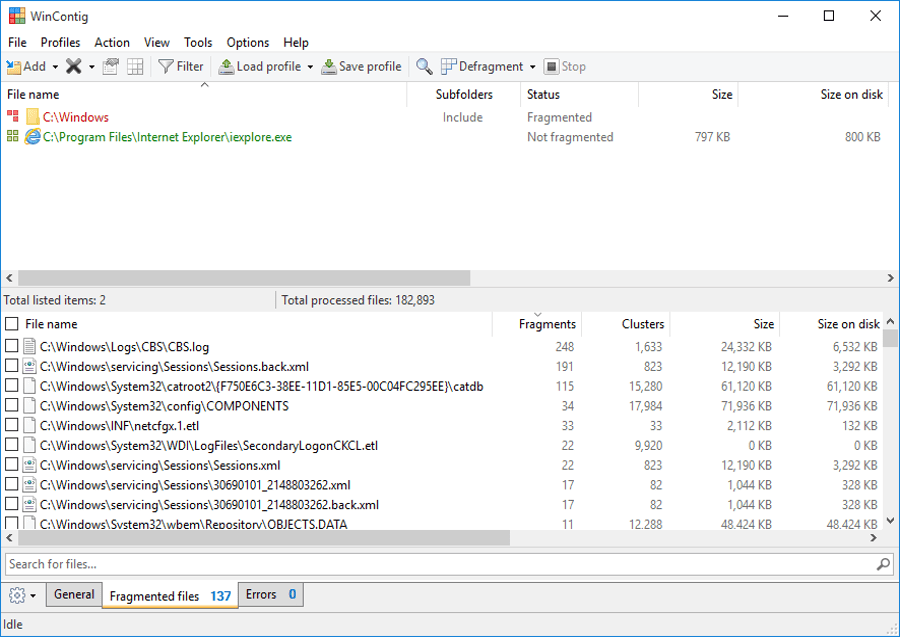 Now you may defrag files using the best disk defragmenter software. This shareware, which has won multiple honors, is available for personal and business use. What's appealing about this tool is that you can extract it to your computer without creating any folders or Registry entries and begin using it immediately.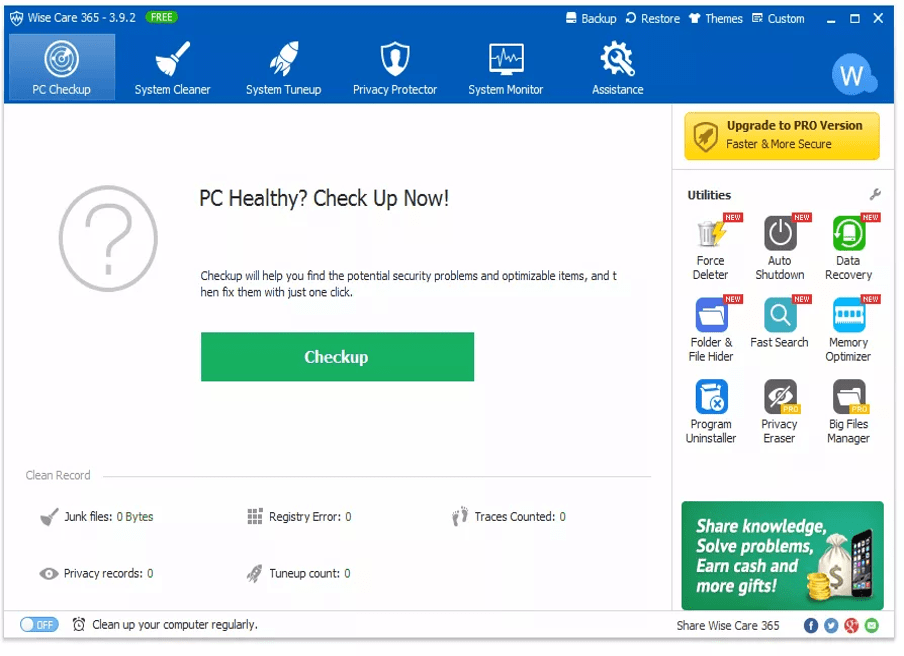 WiseCleaner's disk speedup tool can safeguard your system in real-time. It defrags the hard disk, finds garbage files, and resolves privacy concerns.
Also, Check:
Conclusion:
Modern computer models are now capable of doing disk defragmentation on their own. As a result, most of the disk fragmentation is handled automatically. Combining the built-in defrag tool with one of the best disk defragmenter software described in this article, on the other hand, may give additional advantages to your PC. Please choose the best disk defragmenter app for your everyday requirements. Some tools may boost your system's performance and optimize games to deliver the best gaming experience possible.