Are you looking for good DVD ripper software for your Windows 10 PC? Ripping is extracting specific pieces or the whole digital content from a container. DVD rippers assist in converting the extracted contents into a file that can be readily saved in the system. A rip is the extracted content in the target format. A DVD ripper is a software that converts a DVD or Blu-ray movie into an ISO format file. This might let you stock up on your favorite movies, TV shows, or web series. You can convert it to a file format supported by your smart device.
These apps remain popular because they may be used to back up crucial files. Ripping a DVD may seem mind-numbing and time-consuming operation; however, with the right DVD ripper software, it can be a piece of cake. What's more, several of these tools may also be used as the best DVD burner software. As a result, in this post, we have compiled a list of the best DVD rippers available on the market, which you can purchase and use as needed.
Top Free DVD Ripper Software For Windows To Use
A DVD ripping software can re-encode the content to fit it into smaller files since DVD files are often fairly huge, making it difficult to transfer the content intact. This post will look at the best DVD rippers for Windows 10.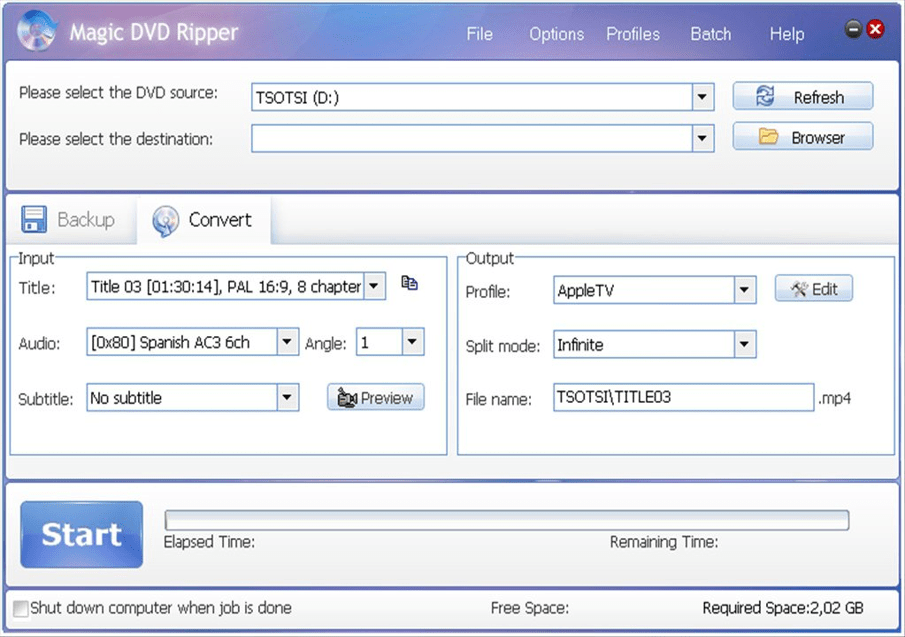 The Magic DVD Ripper is an excellent DVD Ripper software for Windows 10 because it can simply burn the DVD to a blank DVD format or a CD with software format. Your DVD may be converted to AVI, SVCD, WMV, MP3, VCD, and other formats. Various features assist the Magic DVD players, such as copying movies from a DVD to a hard drive without significant quality loss. DVD restrictions, such as those imposed by a certain region, RCE, PuppetLock, and so on, are readily modified. A compressed DVD may fit on a 4.7 GB disk.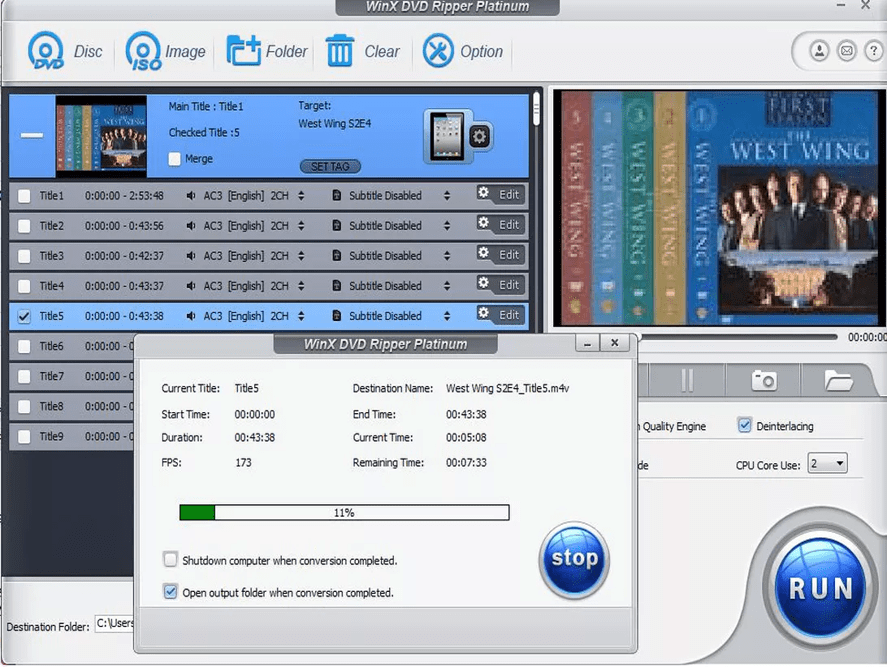 Do you prefer to collect and retain your favorite movies? This excellent DVD ripper tool can help you convert your favorite movies into appropriate file formats, so you can always have them with you. Let's have a look at what this app can accomplish for you. This best DVD copy software supports DVDs, DVD folders, ISO files, and pictures as input files. This ripper tool, which comes with a 30-day money-back guarantee, can backup and digitize DVDs into more than 360 output file formats for Apple, Microsoft, Android, Sony, and a variety of other platforms such as Chromecast, Blackberry, Samsung, and LG TV, among others. It contains complex capabilities that allow you to change the video resolution, cut videos, and change the frame rate. It also helps to omit titles, incorporates subtitles, and supports a variety of additional adjustments.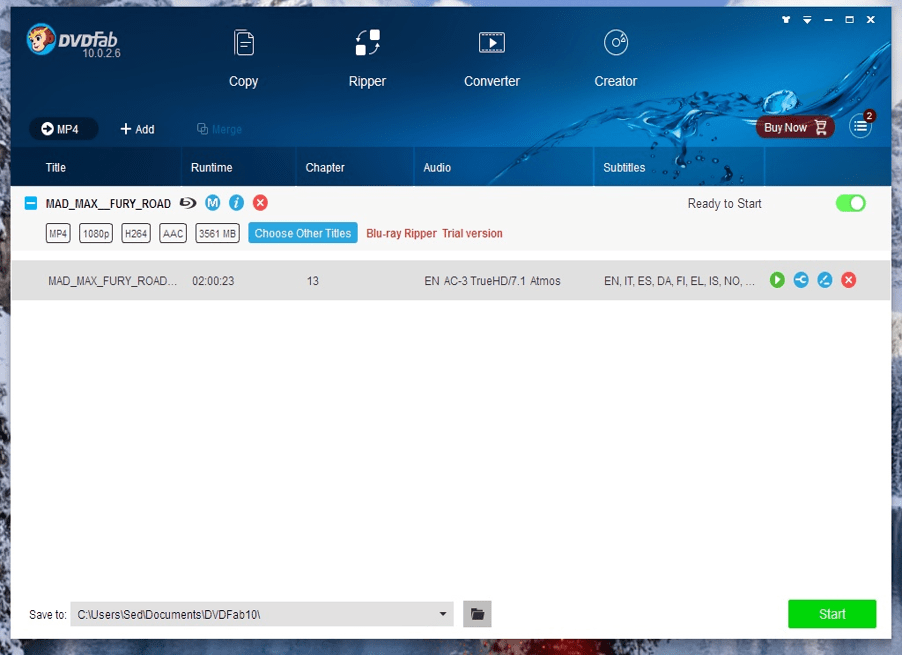 DVDFab unquestionably offers a good selection of DVD ripper apps for Windows 10, as it quickly rips and converts a DVD into any popular video and audio formats. The premium edition of this best free DVD converter software offers premium features. It supports Mac platforms, Windows 10, 8.1, and 8.7. This app supports a variety of input and output formats. The DVDFab Enlarger AI is another important product from this software developer. Although this is a distinct piece of software, when used in conjunction with the DVDFab ripper software, it can upscale the output video quality from 480p to 1080p.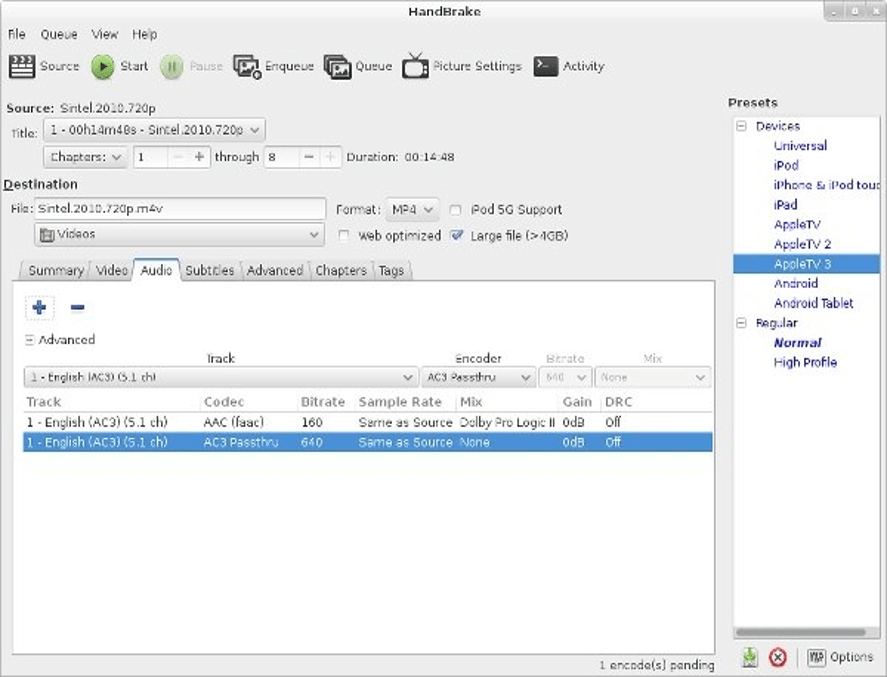 As an open source app, this is a top free DVD ripper tool. This tool, sometimes known as a video transcoder, offers a variety of settings for ripping DVDs and extracting video files. This is a good option if you need software that can do many conversions since it can simultaneously perform various encoding operations for ISO images or disk folders. One limitation of this tool is that it cannot circumvent copyright protection. This best open source DVD ripper app is compatible with Windows, Linux, and Mac platforms.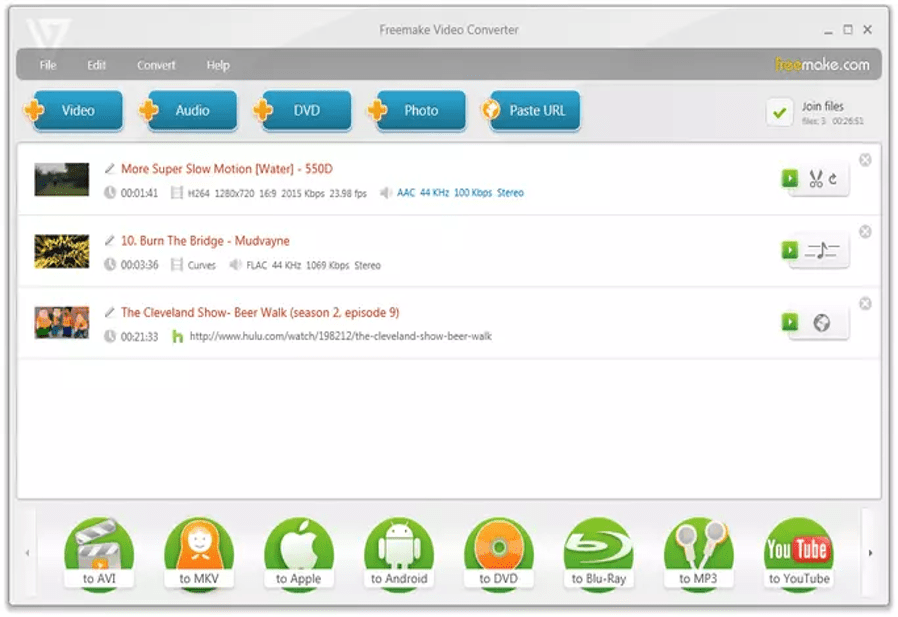 This tool is a free video converter and ripper software. Freemake Video Converter may also be used to burn and create a CD. It allows you to modify the video content while providing modifications such as subtitle insertion, video editing, etc. It offers Android, Blackberry, Apple, Xbox, and Sony presets. Also, it supports over 500 different input formats. Do you want to know what else it can do for you? This DVD ripper software for Windows 10 lets you download and edit videos from websites like Dailymotion, YouTube, and Vimeo. You may also use this free DVD ripper tool to convert YouTube videos to the file formats of your choice.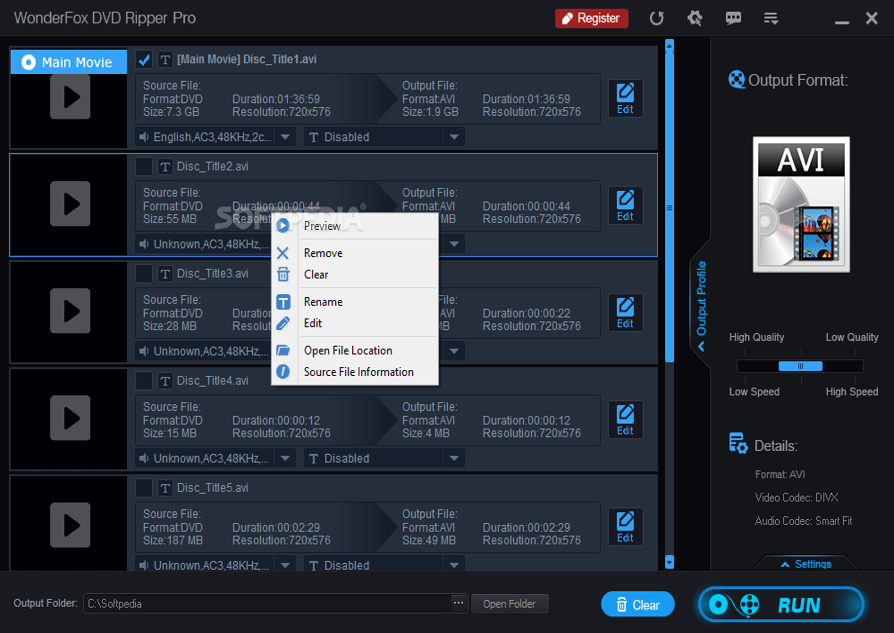 Using this DVD ripper app for Windows 10, you may finish your DVD backup in three simple steps. This tool is special because it maintains an ideal balance between compression ratio, file size, and output quality. It may compress a 7.5 GB DVD to a digital format of 0.6 to 1 Gb without sacrificing video quality. With this tool, you can quickly rip your DVD in 20 minutes. In addition, the tool can intelligently sort the primary title of a DVD movie or TV program from a sea of other videos. It also eliminates unnecessary advertisements, trailers, video clips, etc. It is the best DVD rip software for Windows 10 PC users.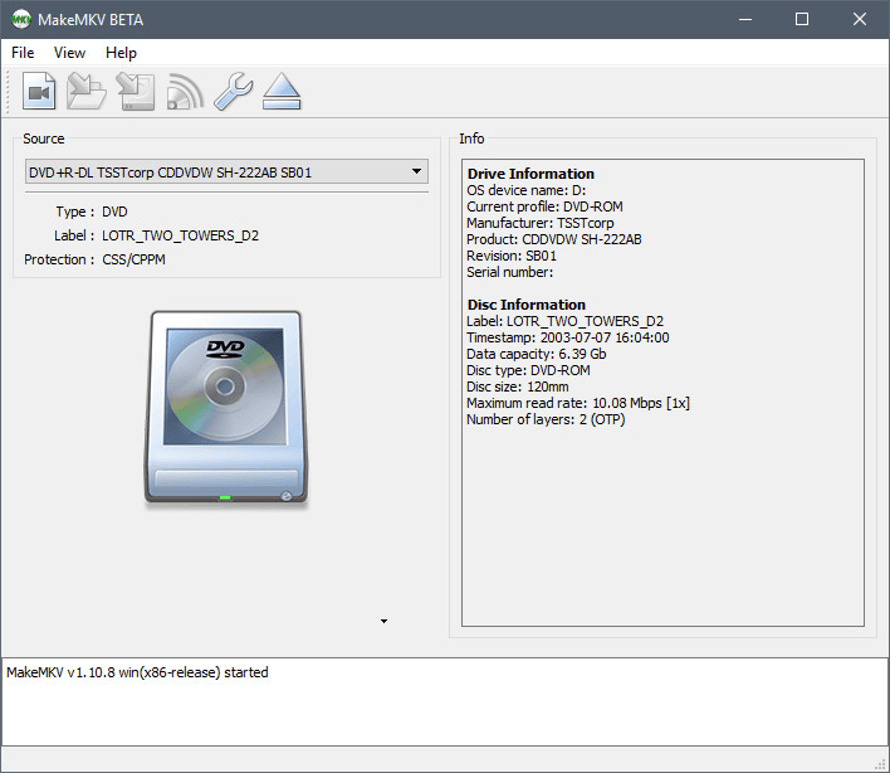 Well, MakeMKV is the best free DVD ripper software for Mac, Linux, and Windows. It is capable of reading DVDs and Blu-ray disks. The tool is capable of preserving all videos & audio tracks. It is capable of quick conversions and saves chapter-specific information. There is no need for additional software for decryption or conversion. The DVD opening function is available for free. Moreover, all functionality, including Blu-ray decryption and processing, is completely free in the BETA edition.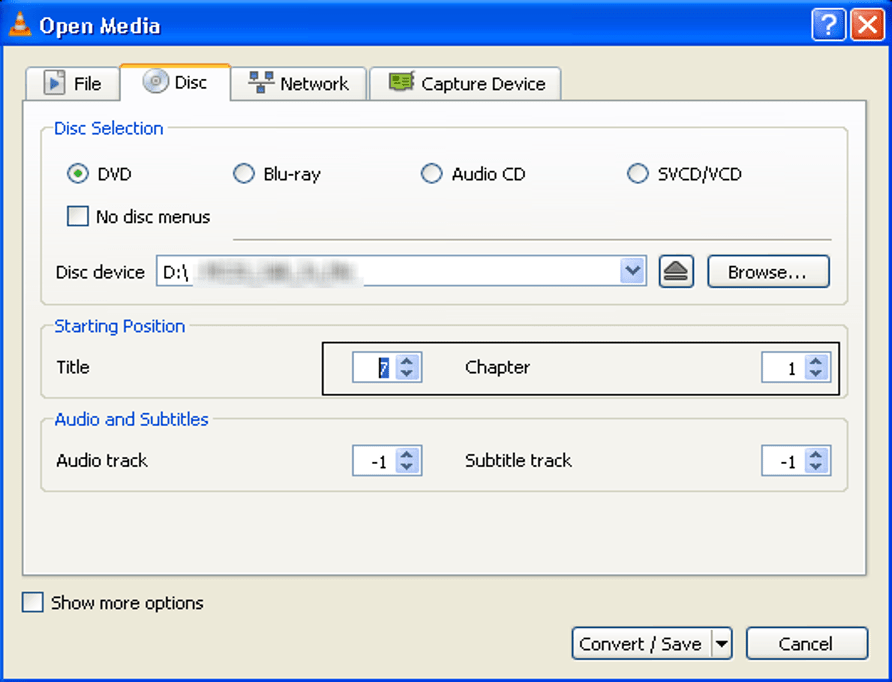 Well, VLC Media Player is more than just a media player app; it can also be used as DVD or Blu-ray ripper software. This app can rip a DVD if you go to the "Convert/Save" feature under the Media tab. You may also go to the Disk tab and choose the DVD or Blu-ray you want to back up. Choose the "No Disk menu" option to avoid the menus.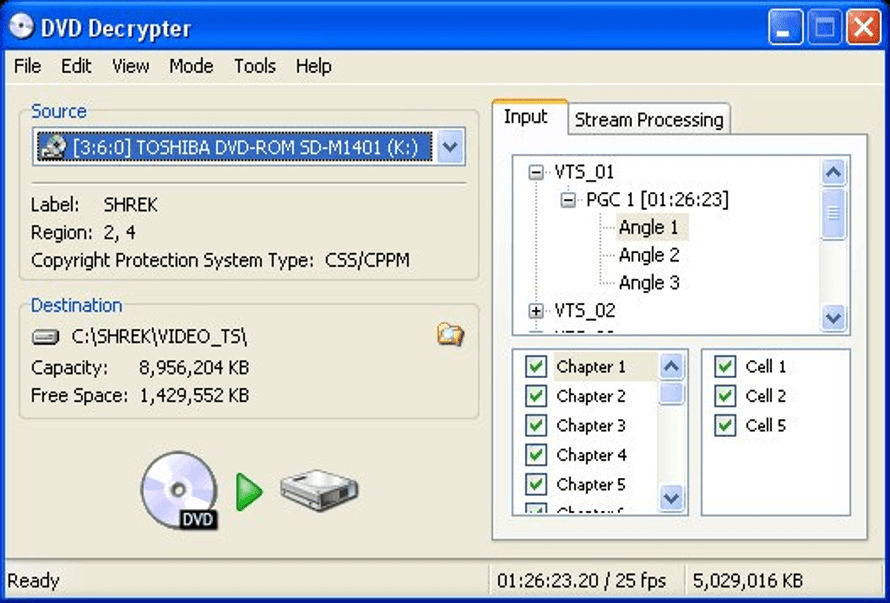 It is an amazing free cross-platform DVD ripper software. It has expert settings and a preset compression technique to provide standard output quality. The tool offers a user-friendly UI. One limitation of this software is that it must be used with DVD burning software to produce a backup copy of the DVD.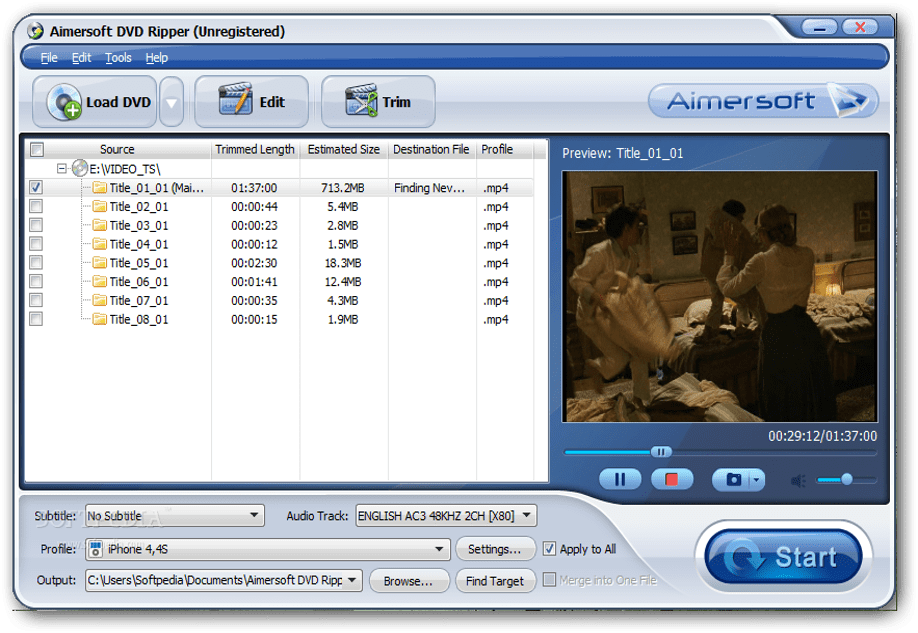 This is one of the best DVD Rippers, capable of converting more than 200 formats at a pace six times faster than average. Well, the output quality of these DVD videos is excellent and dependable. Aimersoft can convert DVDs to MPEG, MP4, H.264, WMV, MOV, AVI, MKV, and M4V, as well as HD and 3D video formats. It is compatible with iPhones, Samsung Galaxy Tabs, iPads, Nokia phones, and other Android smartphone platforms. The DVD's video format may be changed to FLV, SWF, F4V, and other formats. DVD audio tracks may be converted to M4A, MP3, AC3, WMA, and other formats.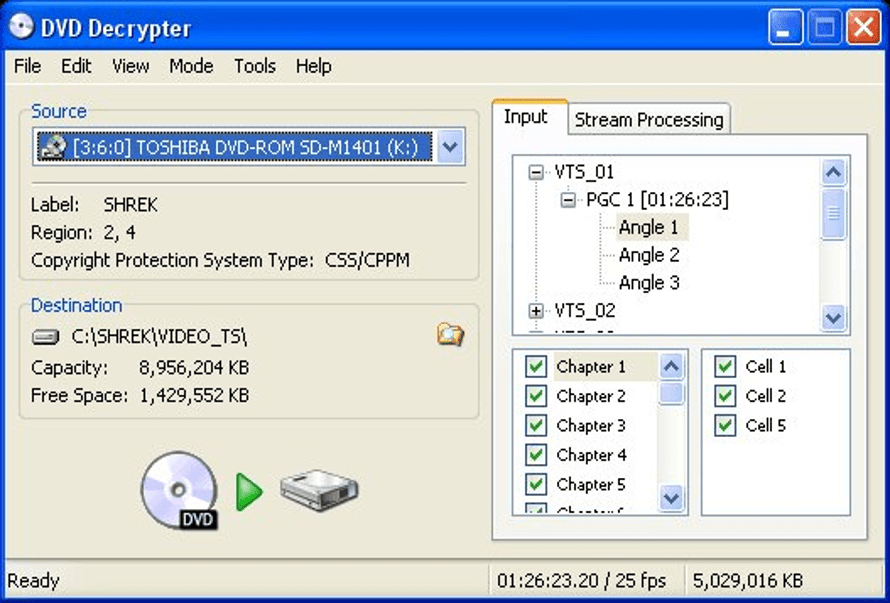 This DVD ripper software for Windows 10 helps convert a DVD to a single ISO file, VOB file, or IFO file inside a folder. The website UI is simple and offers a lot of options for customization. This free DVD decryption software allows you to divide a ripped ISO file into one of the 17 possible sizes, change the read speed, and associate the tool with other file types.
FAQs:
What's The Best DVD Rip For Windows 10?
Each of the tools described above is distinct in its own right and has a lot to offer. We suggest WinX DVD Ripper Platinum if you want a complete and smartly built DVD Ripper app. With several complex capabilities, it offers a simple and quick solution to get rid of DVDs.Some of the notable features of this GPU-accelerated DVDrip software for Windows 10 PC include video cutting, frame rate control, video resolution changes, and customization.
Is A Free DVD Ripper Software Safe To Use?
Yes, in most cases, using free DVD decryption software is secure. However, we suggest that you exercise caution while making your final decision since some tools attempt to install unwanted software on your device and, in some cases, might infect your PC with irritating adverts and viruses.
What's The Best Open Source DVD Ripper Software For Windows Computer & Laptop?
Try Handbrake if you're looking for specialized open source DVD ripping software. It's a fantastic method to digitize, back up, and store your movie library. This multi-platform and free DVD ripper tool allows you to adjust image quality, compress video files, and has no restrictions on the quantity or duration of videos you may rip.
Consider The Following:
The Bottom Line:
Because most DVDs are encrypted, choosing a DVD ripper tool that supports decryption is essential. While ripping DVDs, remember the copyright restrictions of the region where you work, particularly if the content being ripped is not in the public domain. Otherwise, making illegal copies may be considered copyright infringement. If you like making duplicates and storing collections of your favorite shows and movies, a proficient DVD ripper software for Windows 10 is strongly recommended. Use one of the apps recommended in this post to perform your work.