Have you ever viewed a movie or a web series and admired an actor or actress's attire? If you answered yes, you're not alone in your feelings. All fashion fans strive to keep their style quotient up to date with the current trends. But how do you go about doing that? How can you discover a textile from a video clip or a photo? The solution may be found in today's list of the best apps to Find Clothes by Picture.
Today's major goal is to supply you with some fascinating apps and websites that assist you to Find Clothes by Picture. This app is referred to as a visual search engine. The app employs an artificial intelligence-powered search algorithm to locate visually related goods.
Not just garments but also fashion accessories such as purses, belts, shoe watches, etc., may be found using these apps. So, if you want to appear cool in front of your pals, this list of the best apps to to Find Clothes by Picture will be helpful to you.
[lwptoc]
8 Best Apps to Find Clothes by Picture in 2022
Here are the top-rated and the best apps to Find Clothes by Picture Online quickly.
1. Lykdat
Lykdat is an excellent alternative if you don't want to use your smartphone's memory by installing programs for visual clothing searches. It is among the best apps to Find Clothes by Picture online. Lykdat has a straightforward reverse image search clothes service that assists you in locating fashionable clothing via the use of photos. Furthermore, the Lykdat user interface is simple to use.
After accessing the website, submit a photo of yourself wearing the selected outfit and crop the image to remove any extraneous elements. Once you've narrowed down your search results, you may further refine them by gender, color, and fit.
2. Google Lens
Are you seeking for the best apps to Find Clothes by Picture online? Google Lens is the most effective program for finding cloths by image one may use. Its powerful search engine scans millions of websites to get the greatest deal on your selected clothing. This search clothes by image app can be used to look for clothes, but it can also be used to search for shoes and jewelry by image.
Google Lens for smartphones is an option, as are web-based apps. Google Lens operates at lightning speed, so you will not spend a single second. In addition, you may receive purchase links by clicking on photographs of your desired item or uploading them from your gallery.
3. Fashn.me
It is among the best Android Apps To Find Clothes By Picture quickly. It is an Android app dedicated to fashion research and online buying. You may search for fashion goods by image and find millions of them on the app. Fashn.me is linked to over 35 e-commerce companies, giving it a flexible platform.
The app includes an easy-to-use design that allows you to buy your preferred things without navigating from one e-commerce site to another. Furthermore, the app recommends fashionable trends to help you with your buying.
Download for Android
4. ASOS
If we talk about the best apps to Find Clothes by Picture online, ASOS will be the ideal tool for you to choose items just by looking at photos. The software has a simple reverse image search engine. Users only need to click on images or upload them from their gallery.
ASOS will show you some clothes that look like the ones in your image. Furthermore, the items accessible on ASOS are reasonably priced. On the app, you'll find over 850 companies.
5. TruePicShop
It is among the best Android Apps To Find Clothes By Picture. This app to find clothes from picture iPhone is an unknown Android app for discovering garments by image. TruePicShop provides an AI-powered reverse search engine with purchase links for garments from many Window shopping sites, such as Google Lens; you may click photographs with the app or upload them from your library.
The software includes fine-tuned object identification, which improves the accuracy of the search. TruePicShop also allows you to share your favorite goods with others. Unfortunately, the software is no longer accessible at TruePicShop, which is the sole drawback.
Download for Android
6. Amazon
The Amazon app has a function for searching for clothing using photos. It is one of the best apps to Find Clothes By Picture to find fashion items. Amazon's algorithm is robust. Those who use the Amazon app for all of their clothes purchases do not require a separate app for visual search.
Using the UI becomes easier as everyone grows acquainted with it. Consequently, it can recognize practically everything, from luggage to two-piece suits. Furthermore, Amazon's operation time is rapid and smooth.
7. Pinterest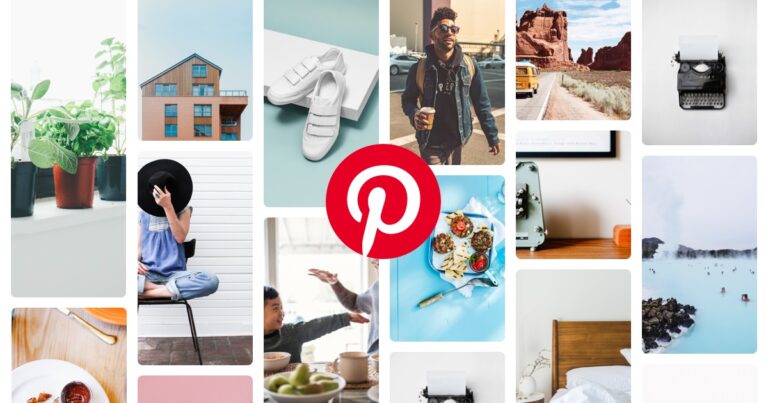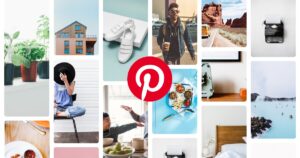 We're all aware that Pinterest contains the most extensive collection of random images. But did you realize that these images might assist you in finding your favorite clothing online? Pinterest Lens, a unique function that recognizes objects in photos, is now available.
If the software correctly detects the dress in the image, it will give related sites where you can buy those outfits, cutting your effort in half. Pinterest may be accessed via its website, and specialized apps for Android and iOS smartphones are also available.
8. CamFind
It is among the fantastic apps to Find Clothes by Picture Online. Take a photo, and CamFind app will process it to present you with links to purchase that particular item. You may also use social media apps like WhatsApp and Facebook Messenger to share the results.
ALSO SEE: Best Sites to download Free PC games
This Find Clothes By Picture app, works on both Android and iOS smartphones. Furthermore, CamFind members receive a trending search list, which keeps them up to date on the current fashion. There is also a private search option, this shopping by image search keeps your queries hidden from others.
The Bottom Lines – Find Clothes by Picture
Dear Visitors, these were our top recommendations for the Best apps to Find Clothes by Picture (2022). Are you currently using any additional Apps to Find Clothes by Picture? Please leave your thoughts and recommendations in the comments section below!