Do you want to see your smartphone on a larger-than-life scale? It would be best if you employed the best screen mirroring app for Android & iPhone that you have. If you're wondering what these apps can do for you, let me explain that they allow you to stream movies from your smartphone to a larger screen. Some individuals use it for technical support as well. This article will discuss the best screen mirroring apps for Android and iPhones. Let us first explain the notion of screen mirroring before going through the best screencasting apps available in the Google Play and Apple App Store.
What's Screen Mirroring?
A screen mirroring app lets you mirror the contents of your smartphone onto a larger display screen, such as a TV or computer. For gamers and binge-watchers, it may be really handy. Furthermore, it may be used to access additional files, photos, and apps. In addition to functioning as a screen recorder, these apps may be useful in conference rooms and prove to be of great technical aid to developers. The time-consuming manual tasks may be avoided by using screen mirroring apps. As a result, you may easily get a suitable app for your smartphone to transfer media files between your smartphone and PC easily.
Top Screen Mirroring Apps For Android And iPhone
Extend the capabilities of your smartphone with the best screen mirroring apps listed below.
1. AnyDesk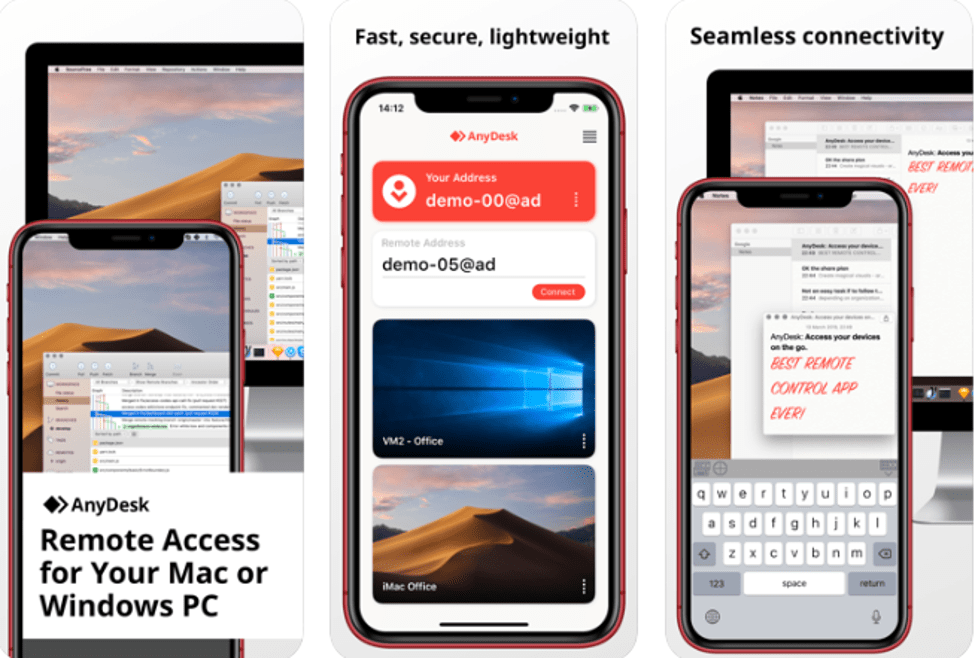 AnyDesk is the best screen mirroring app remotely controlling your files and software. You may access Windows, Linux, and Mac computers using your Android or iOS device. A unique Anydesk ID makes it easier to connect your device by using the ID and password. The Erlang Technology with the 4096-bit RSA Key Exchange may help safeguard your data and connections.
2. Google Home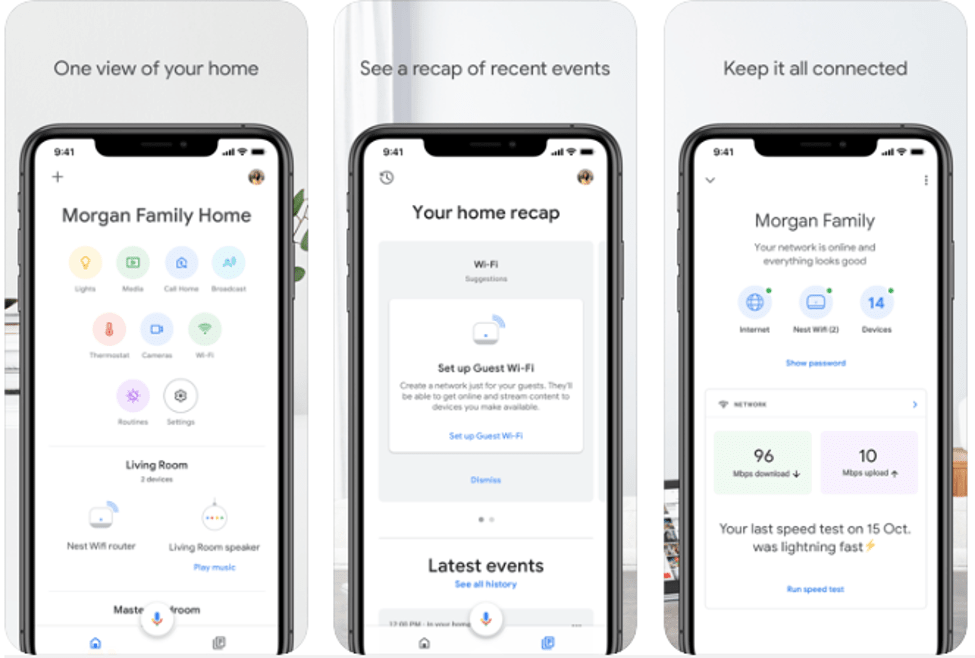 With the best screen mirroring app for Android & iOS devices, you can manage your Chromecast from your phone or cast your phone's screen to the TV. If you're wondering what more you can do with it, you'll be surprised to learn that it can easily play music. This app has a plethora of music and videos. Aside from streaming various media, this screen mirroring app allows you to easily control and configure Chromecast settings. This app may notify you if an unusual occurrence occurs in your home while you are away.
3. ApowerMirror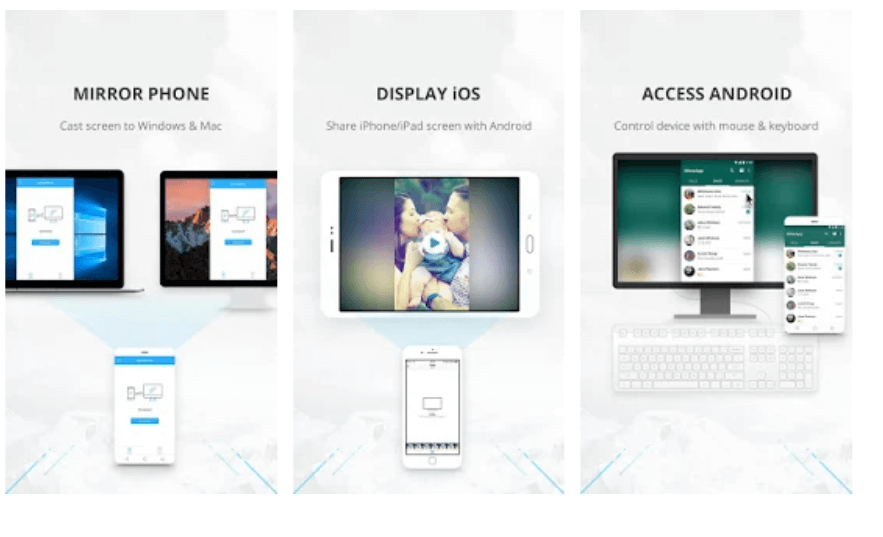 If you're seeking the best screen mirroring app for Android to Windows PC and/or iOS to Mac screencasting, here's a fantastic app that will meet your demands and tastes. This app lets you remotely control your Android device using a mouse and keyboard. As a result, the app functions in both directions. You may record and capture the phone's screen, mirror and control the Android screen, and even enter and send messages using your keyboard. With this app's limitless and powerful capabilities, you can easily mirror your phone's screen and do much more with it. Android alerts may now be seen on your PC screen.
4. Microsoft Remote Desktop

It lets you easily connect your devices and is a well-known screen mirroring app. It transmits high-quality videos and is the best screen mirroring app for smart TV. Connect your system to an Android or iOS device in a safe manner. You may also securely send data, media files, and so forth. It also has multi-touch capabilities.
5. LetsView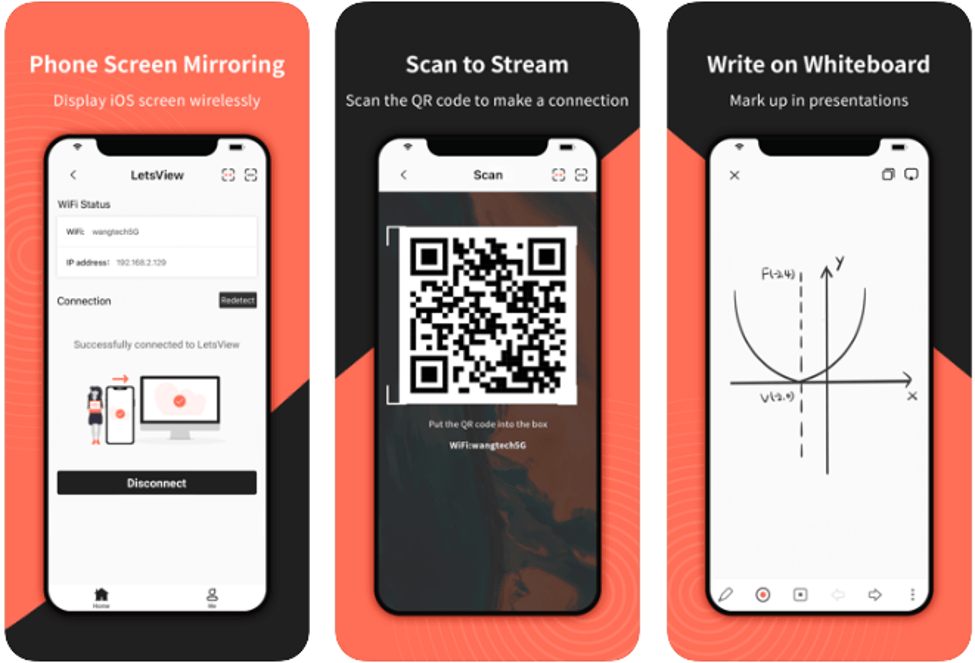 You can access many functions and possibilities when downloading this best screen mirroring app on your smartphone. Are you curious about what they are? You may, however, mirror your smartphone with your laptop. To assist live streaming, it supports multi-mirroring protocols like Miracast and AirPlay. Another intriguing feature is the screen mirroring of virtual reality apps, AR, or drones. This tool lets you play PUBG and Clash Royale on your PC. It also enables you to stream live videos from your phone.
6. Chrome Remote Desktop
Well, this is the best screen mirroring app for Android and iOS devices, developed & owned by Google LLC. This app lets you access the files on your smartphone from your computer. You may acquire remote access to other machines by opening Chrome and visiting the Chrome Remote Desktop website. It provides an extremely quick, easy, and free method of screen mirroring.
7. Samsung Smart View
Stream your favorite programs on your smart TV whenever and wherever you want. With this best screen mirroring app, you can easily access movies, music, sports, and games from your smartphone and cast them on your TV. This app lets you put your TV into standby mode from your smartphone.
8. Team Viewer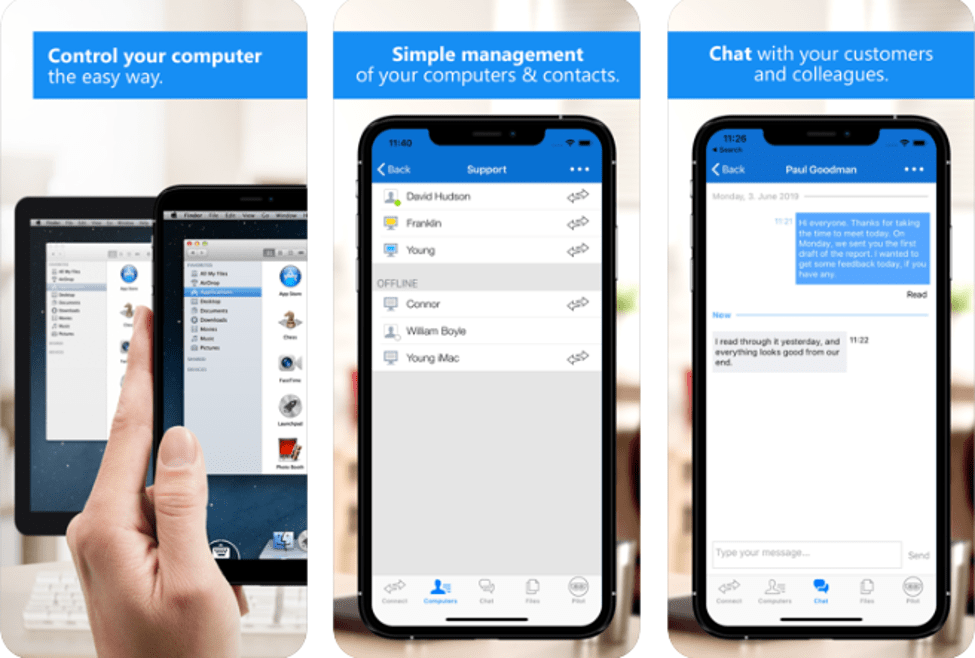 This app provides an appropriate method for remotely controlling PCs and mobile devices. It also has a chat function. You may safely share files using AES 256 Bit session encoding. You may experience real-time HD video and high-quality sound transmission. It is easily accessible since it is an open-source screen mirroring app. This app may also aid in the simultaneous connection of numerous displays.
9. Mirroring360 Sender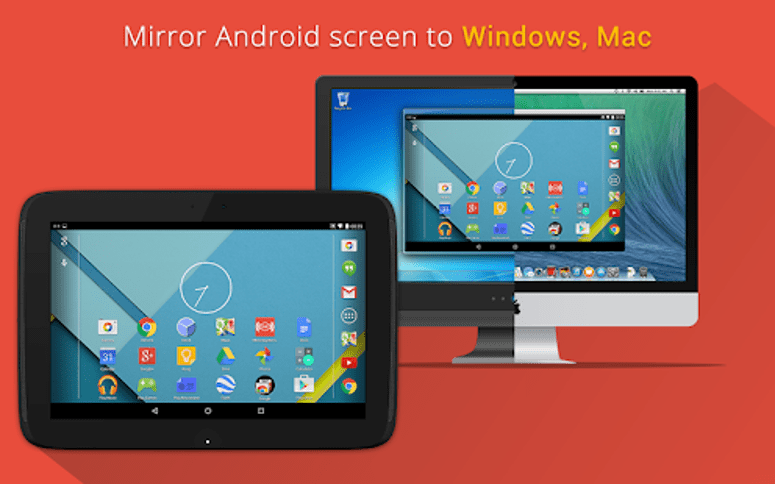 This best screen mirroring app for Android allows you to do many tasks. Also, it allows you to mirror your phone's screen to an Amazon Fire TV, Fire TV Stick, Windows PC, Mac, or Android device. You may easily share presentations, educational apps, and entertainment apps on your PC screen. With the help of this screen mirroring app, many developers make demo presentations of their apps in development.
10. Miracast (Wireless Display)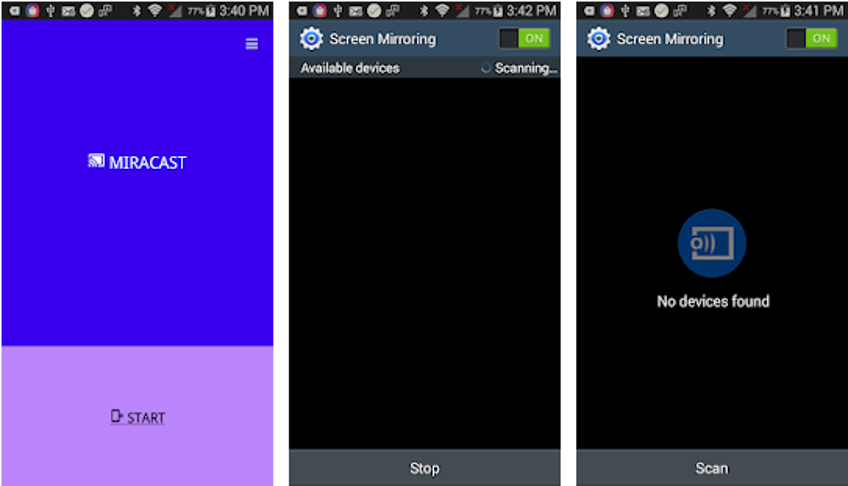 With this best screen mirroring app, you can project an Android screen onto your smart TV with a single click. The app may also be used to turn on the phone's WiFi easily. You may also use a media player, web browser, Chromecast, or another device to share your live screen with another device or PC on the same network.
11. AirServer Connect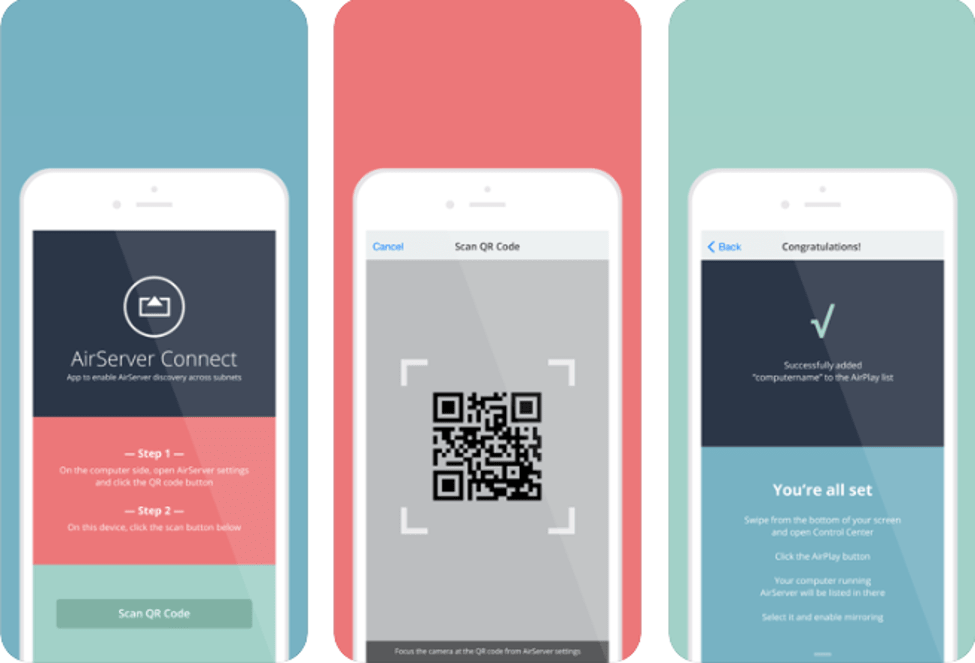 Well, this is the best screen mirroring app for Android & iOS devices, whether you are a teacher, a company owner, a software or game developer, or simply a normal user. You may concurrently and synchronously project to numerous AirPlay receivers. You may connect to AirServer using the built-in QR Code scanner, even if your network is limited.
Consider The Following:
The Bottom Line:
As a result, this post has informed you regarding the best screen mirroring apps for Android & iOS. These screen mirroring apps assist instructors, business titans, and creative workers, proving valuable to normal users. Choose the best screen mirroring app for your requirements and no longer be limited by the dimensional constraints of a tiny screen smartphone. Share your ideas and recommendations in the space below.